15 Jets to link six West African countries to Accra Ghana, future expansion into the rest of Africa to create an "African EasyJet
"
Sir Stelios Haji-Ioannou is planning to launch his new airline venture in west Africa in the coming months with up to 15 jets in what may eventually become an African version of EasyJet, the UK low-cost carrier he founded.
Sir Stelios is poised to report the results of a feasibility study run by his EasyGroup management team for Rubicon, a cash shell which raised £9m in a December placing to fund the launch of the airline, to be called Fastjet.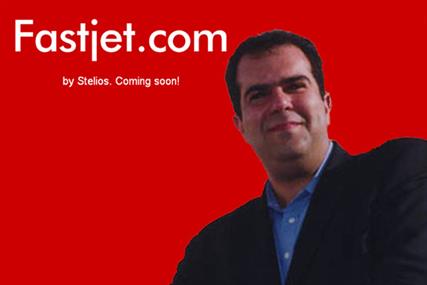 FastJet: West African Venture
The study is expected to recommend that Fastjet link about six west African countries to Accra, the Ghanaian capital. Two people familiar with the study said that up to 15 aircraft could be leased initially. If successful, Fastjet will eventually expand across Africa, they added, to become the first pan-African low-cost carrier.
"There's a very serious plan to make Rubicon into a very serious low-cost carrier," said David Lenigas, a Rubicon board member and chairman of Lonrho, the pan-African conglomerate.
"One of the attractions is that west Africa is very poorly served other than with national carriers that don't have the proper models to do regional low-cost service," said Geoffrey White, Lonrho chief executive and also a Rubicon board member. "The initial assumption could look to have 5m passengers a year passing through Ghana."
Lonrho owns a 12.7 per cent stake in Rubicon and also runs Fly540, a low-cost airline that operates regionally in east Africa and domestically in Ghana and Angola.
"There's probably going to be an association with Fly540 in Ghana and it will make the whole thing bigger and a whole lot better," said Mr Lenigas.
Rob Burnham, chairman of Rubicon, said there was space for collaboration with Fly540 but cautioned against suggestions of a reverse takeover on grounds that the airline did not have a jet fleet. "That doesn't fit with our long-term plans, but Fly540 does operate in Ghana and it does have some infrastructure that could be of use for us in launching this."
On speculation that Fastjet could rapidly expand throughout the whole of Africa, Sir Stelios tried to damp down expectations. "The concept works best on short flights of about one to two hours," he told the Financial Times. "This company has to learn how to walk before it can run."
Sir Stelios said that he has not yet decided whether he will invest directly in Rubicon. Earlier reports suggested that Sir Stelios was planning on making a $500m investment in Fastjet.
In December, Rubicon received exclusive branding rights for Fastjet from EasyGroup for 12 months in exchange for a payment of £480,000, a 5 per cent stake in the company and further royalty fees.
A day ahead of a much anticipated showdown over bonus pay with EasyJet executives, Sir Stelios said that Fastjet would not violate the terms of his non-compete agreements with EasyJet. "Even if it is still in force, it has a very narrow restriction in time and geography," he added.
Source Financial Times
Email Us at FlightAfricablog@gmail.com